Boilermaking
Our well-equipped boilermaking workshop is located at the Port Napoleon site. Patrice and his team will assist you with all your aluminium or stainless steel boiler making requirements. Thanks to a complete range of state-of-the-art equipment, in conjunction with the team's other skills, they will make all the equipment or parts you need to equip or repair your boat to measure.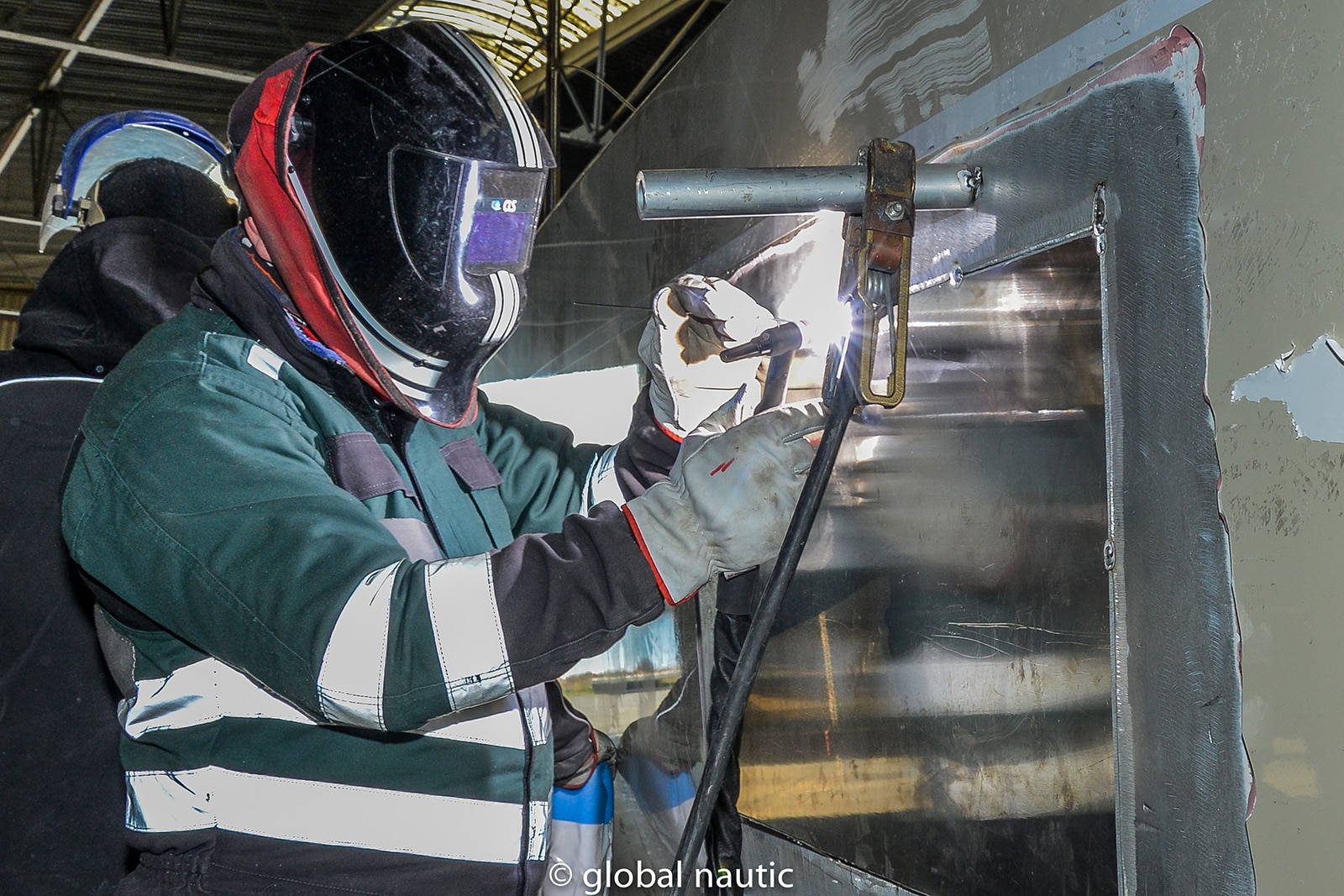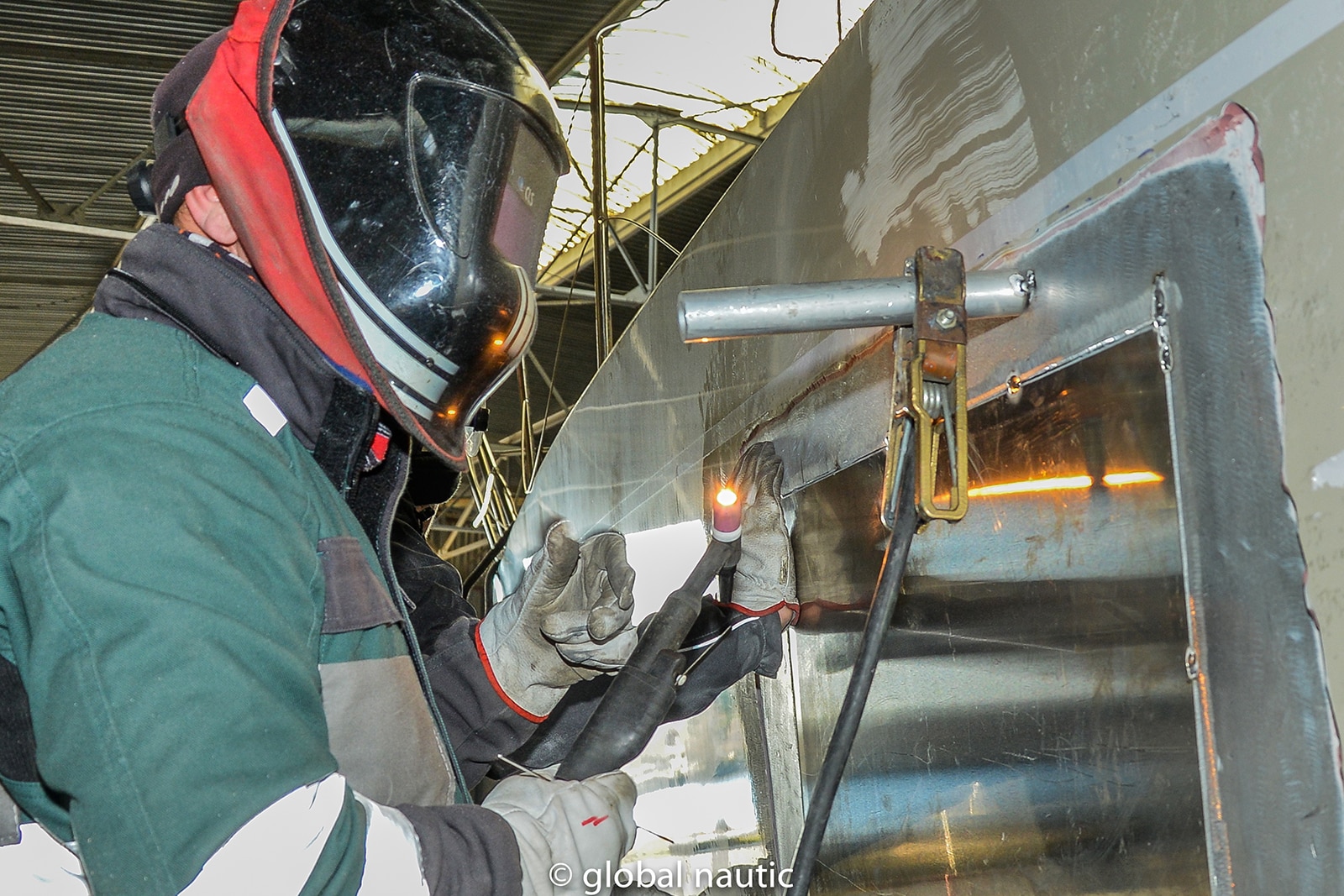 Stainless steel and aluminium welding
Our teams are specialised in the welding, shaping and machining of stainless steel and aluminium parts.
State-of-the-art equipment
Our 400 m² workshop is equipped with a CNC shear and bending machine, tube bending machines, a lathe, a milling machine, a high-capacity drill press, a stainless steel passivation machine, a notching machine and all the equipment necessary to offer you the best quality.
All stainless steel and aluminium products
The boilermaking team studies and produces all the equipment necessary for your boat in conjunction with the company's other trades:
Manufacture of a gantry for solar panels in collaboration with our electrician.
Manufacture of stainless steel structures for biminis or companionway tops in conjunction with the upholsterer.
Manufacture of rudder blade rings.
Repair and manufacture of stainless steel or aluminium tanks.
Repair of aluminium or steel hulls.
All types of metal or plastic machining.