Hull and Deck
Along with the rigging, hull and deck assembly is certainly one of the most important aspects in ensuring the integrity of the boat and your safety at sea.
This group includes many skills: polyester or epoxy lamination for composite hulls, aluminium or steel boilerwork for metal hulls, appendages, through-hulls, deck fittings, windlass...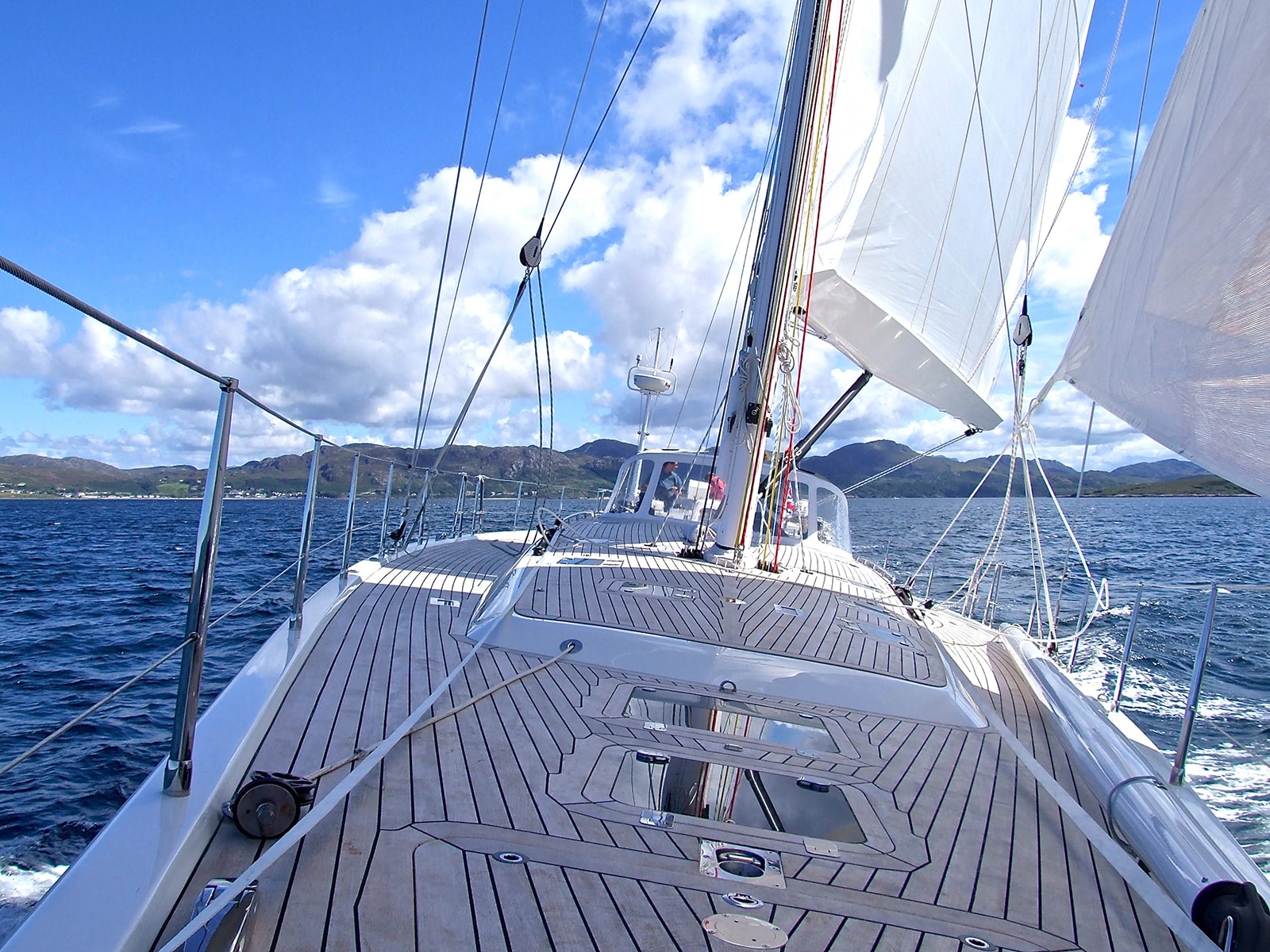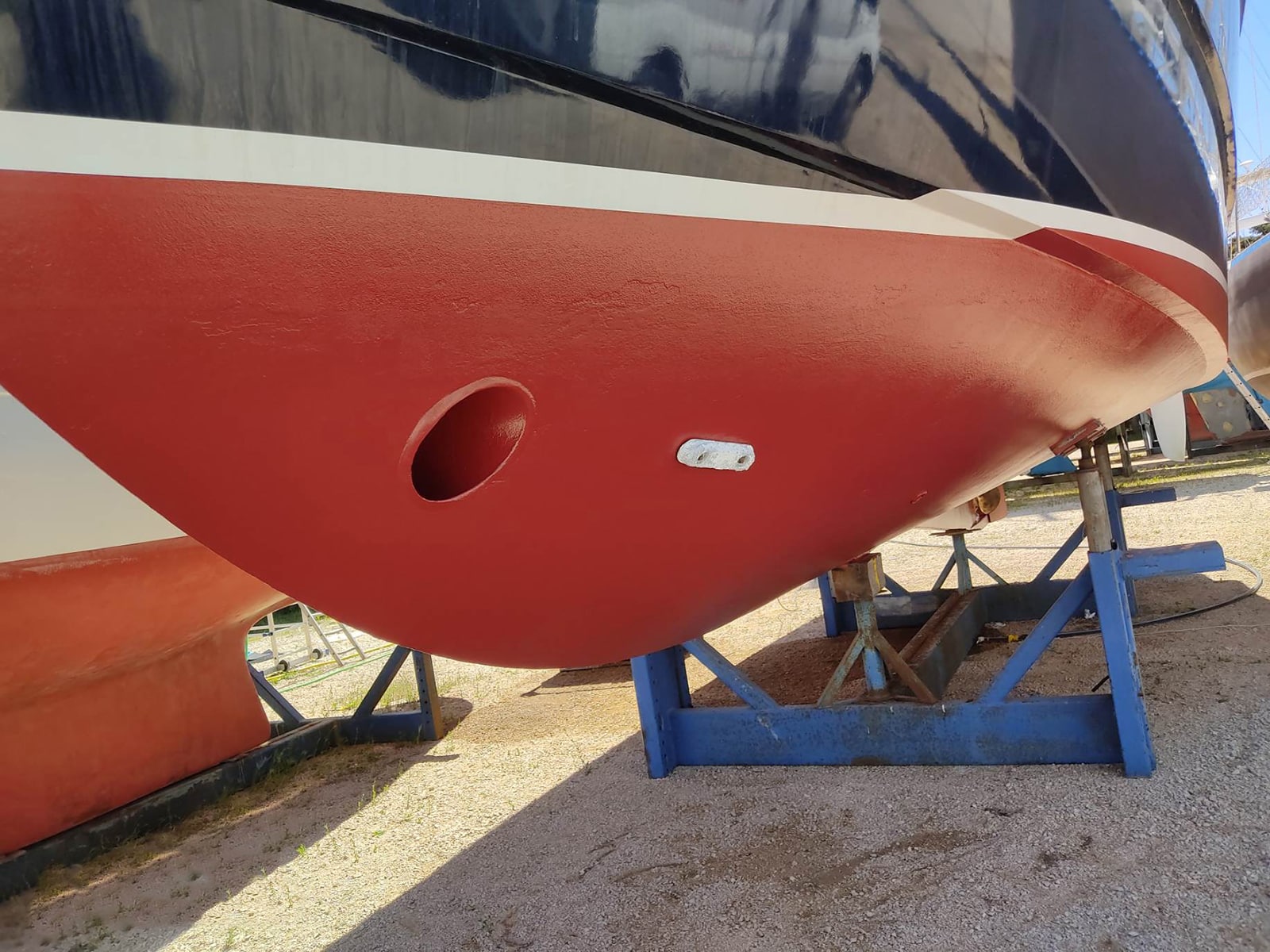 Composite
Glass-epoxy, carbon, gelcoat lamination.... Our laminator is experienced in all composite repairs. Gelcoat repairs, structural repairs after bottom contact, chainplate reinforcements, bow thruster tunnels and rudder trunk fitting, shell removal ... will be managed with speed and professionalism. We can also manage appointments with the expert appointed by your insurance company.
Steel and aluminium
Our team of boilermakers can handle all your steel, aluminium and stainless steel work. Replacement of sheets, balconies, rail stanchions and fittings will be managed in team with other trades such as the carpenter, rigger or electrician.
Through-hull fittings
Our teams can advise and manage the replacement of your brass, composite or bronze through-hulls and valves, which are not particularly visible but are essential to your safety.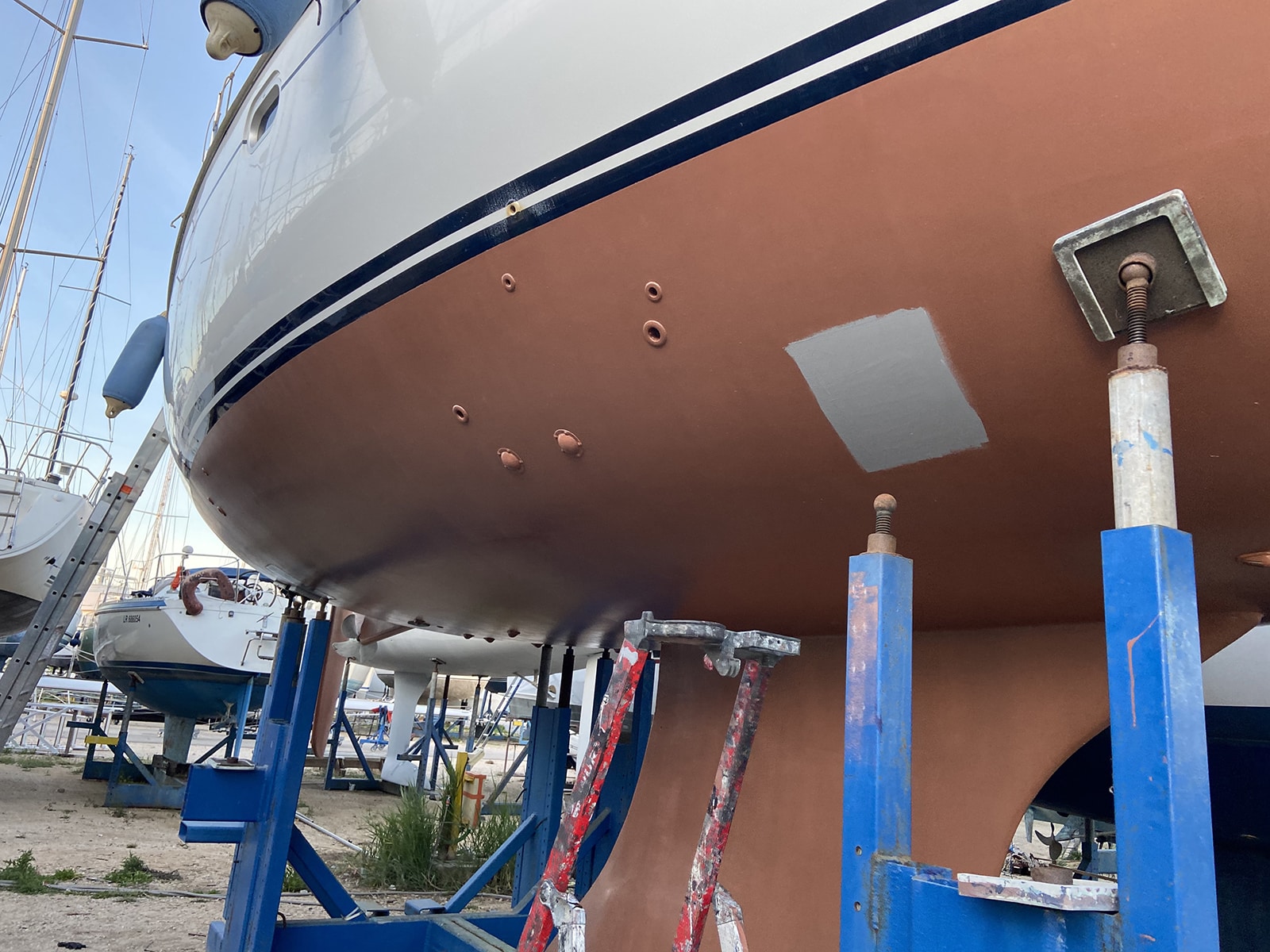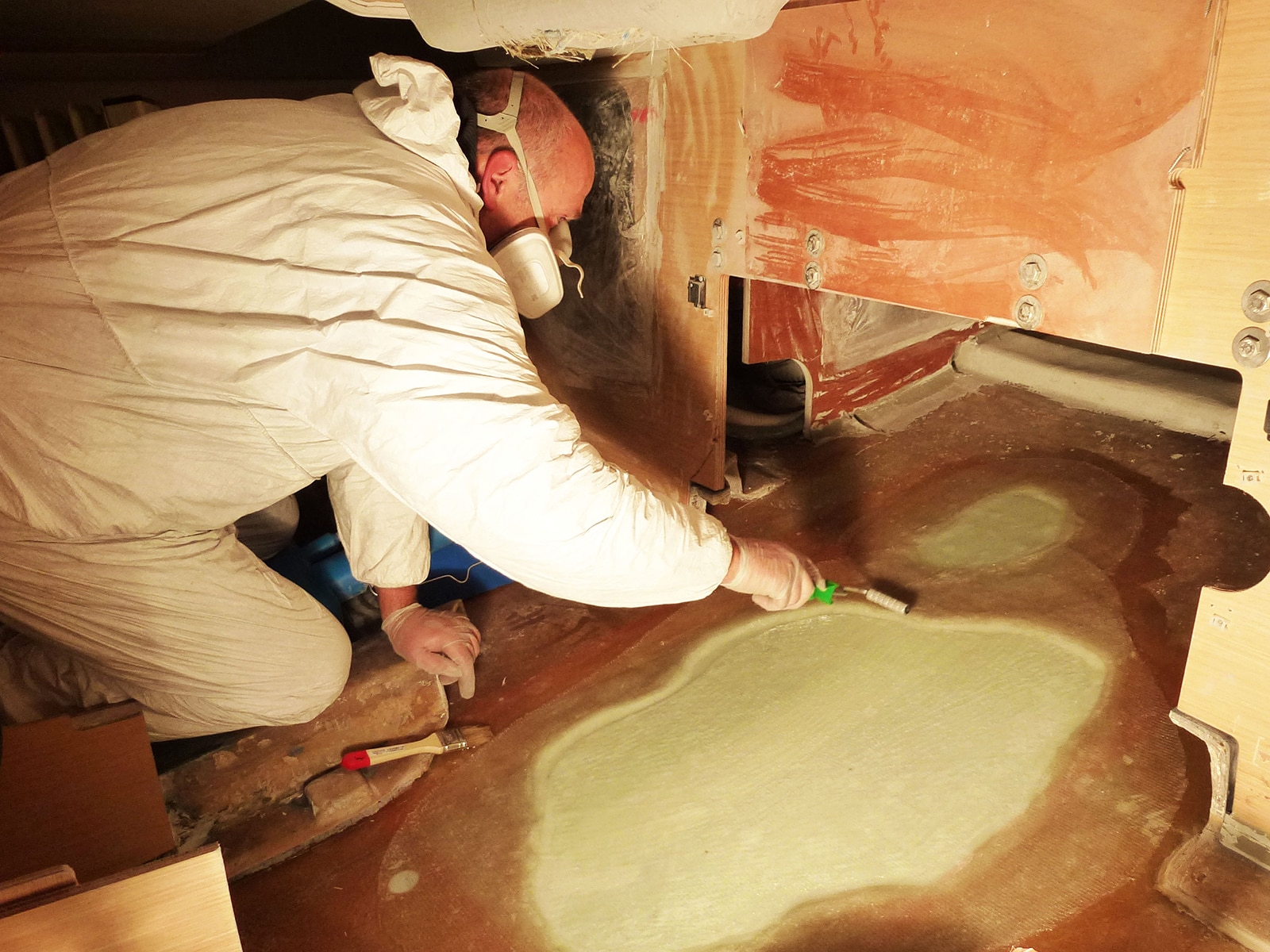 Fittings and deck equipment
The installation of equipment often requires a combination of skills: laminator or boilermaker for the reinforcement of a releasable stay chainplate, electrician for the wiring of a windlass, rigger for the design and installation of a winch, etc. The different profiles of Global Nautic's technicians allow us to manage all projects in their entirety while keeping a single contact person.