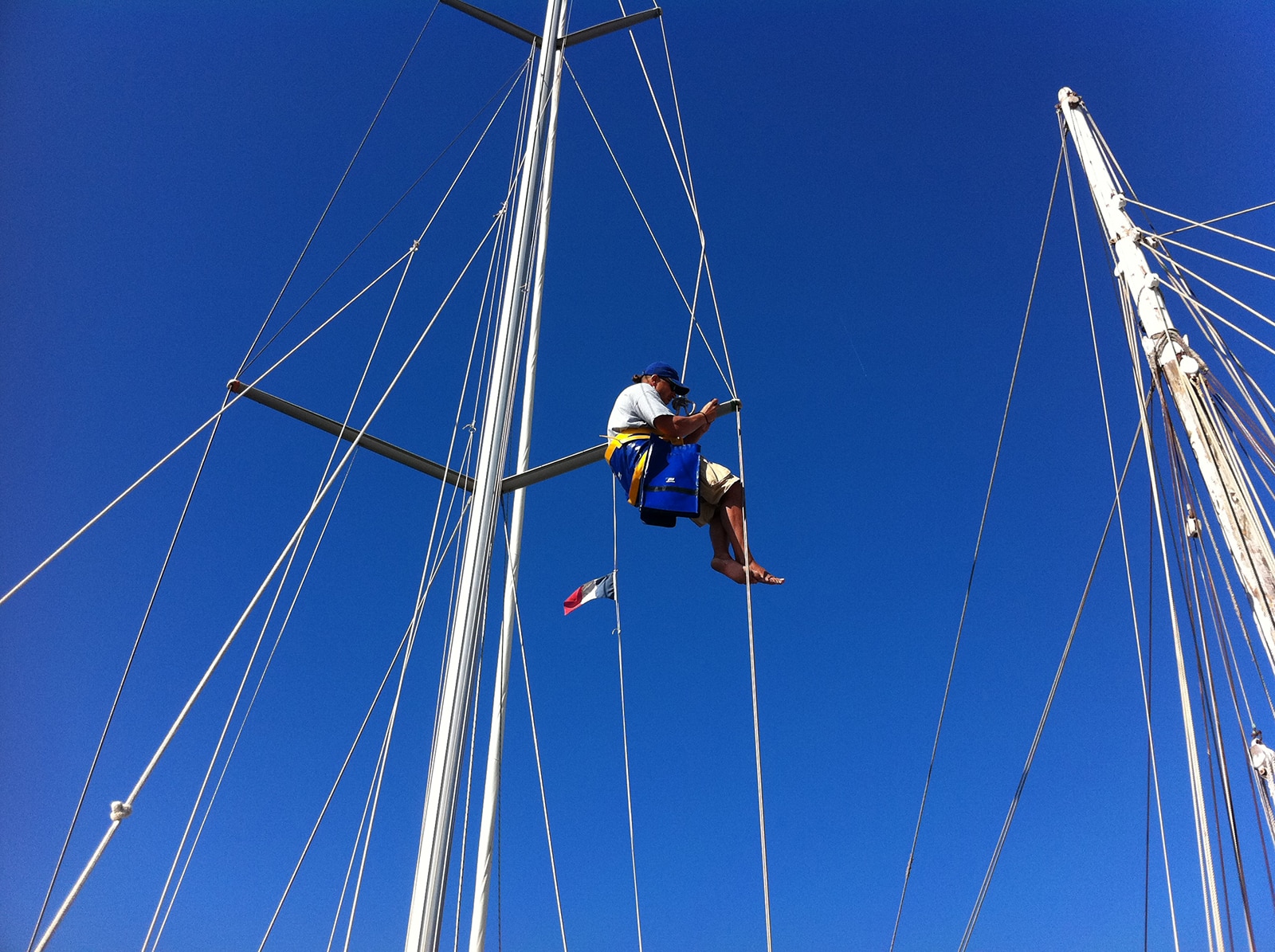 Rigging
Rigging is historically one of our core businesses. Thanks to the contacts we have established with the main manufacturers and thanks to our partners and our equipment, we have rigged sailing boats and catamarans up to 76 feet.
Our core business
Since the creation of Global Nautic in 2011, our team has been able to count on an experienced rigger who only does rigging. This specialisation has allowed us to develop technical expertise that is specifically oriented towards refit and ocean cruising. Standing rigging, running rigging, new mast, seamanship, staysail furling, job boom, gennakers .... Are all managed internally.
Teamwork within an integrated group allows us to go further thanks to the daily collaboration between the master sail-maker, the boilermaker for interventions on the spars, the electrician, the laminator...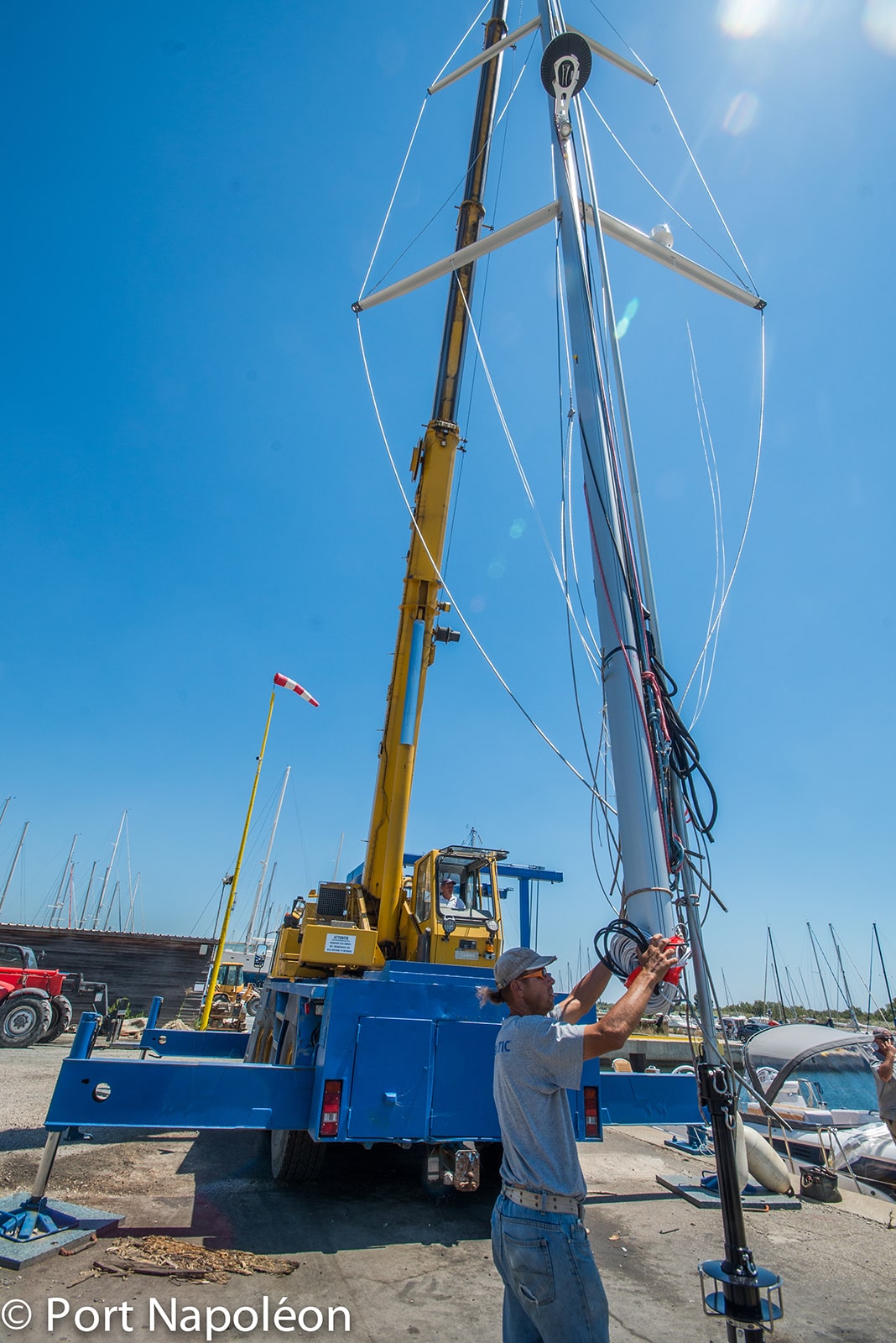 Collaboration with leading manufacturers
The development of the rigging team and the wide variety of assignments carried out has enabled us to establish special relationships with the teams and design offices of the largest manufacturers: Sparcraft, Selden, Profurl, Facnor, Antal, Harken, Wichard, Liros, Cousin Trestec…
This proximity allows us to respond as quickly as possible to your needs in terms of technical advice or the supply of parts.
Reliable partners
Crane operations are carried out by the cranes and agents of our Port Napoleon and Navy Service partners whose teams work with Global Nautic teams on a daily basis. With a 38-metre boom, we can work on the largest masts.
Quality equipment
State-of-the-art equipment is essential to complement the experience of our technicians: calibrated electronic tensiometer for Monotoron and Dyform cable, hydraulic mast-jack, rolling cradles for masts, possibility of working on masts inside the hangars...