Global Nautic, the shipyard for your catamaran
Choose Global Nautic expertise for your boat
Whether your boat is a motorboat, a sailing boat or a catamaran, our teams are able to offer you the best of their expertise and know-how. Whether it's for maintenance, refit, commissioning of new boats or preparation before or after transport, you will not regret having put your trust in our services.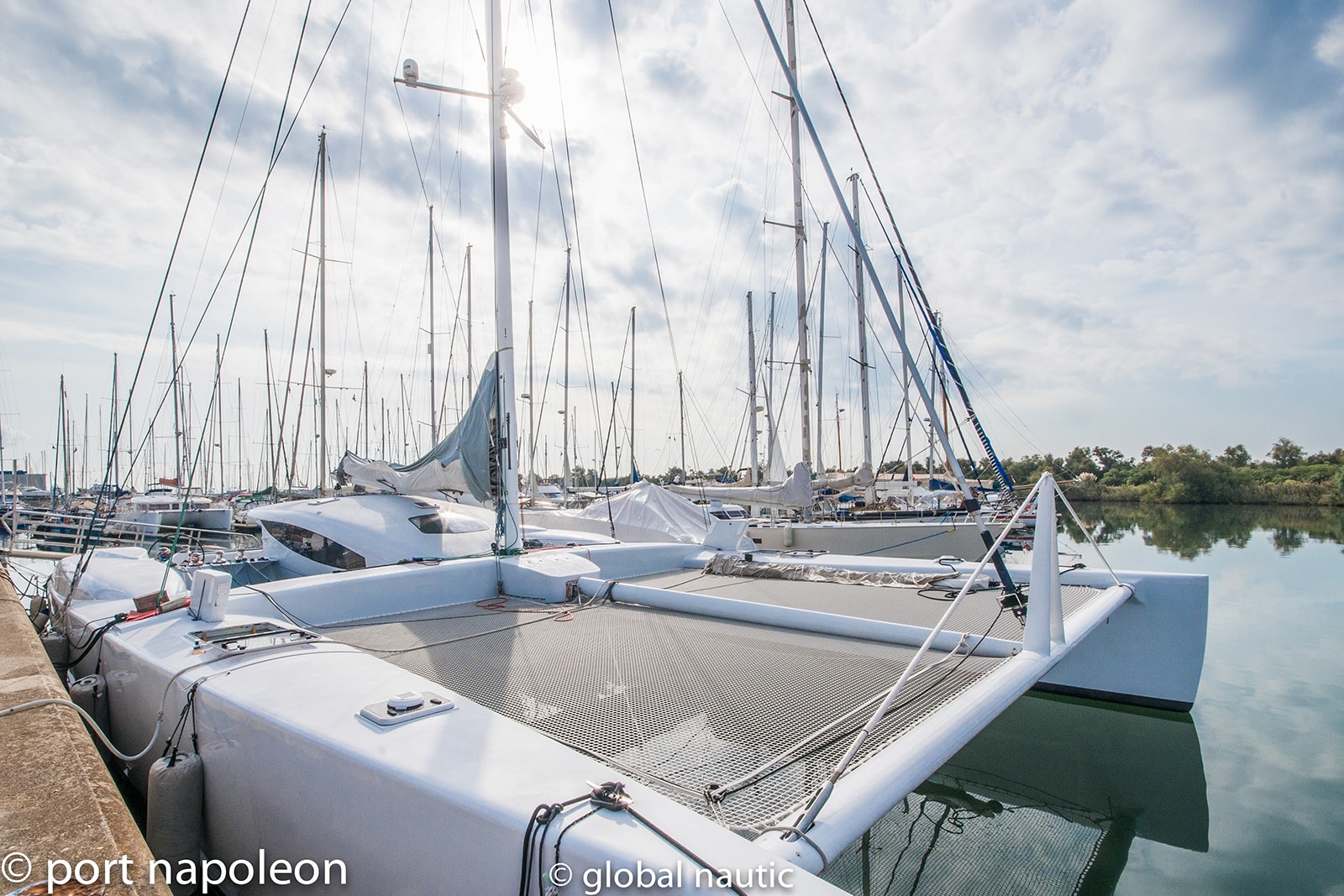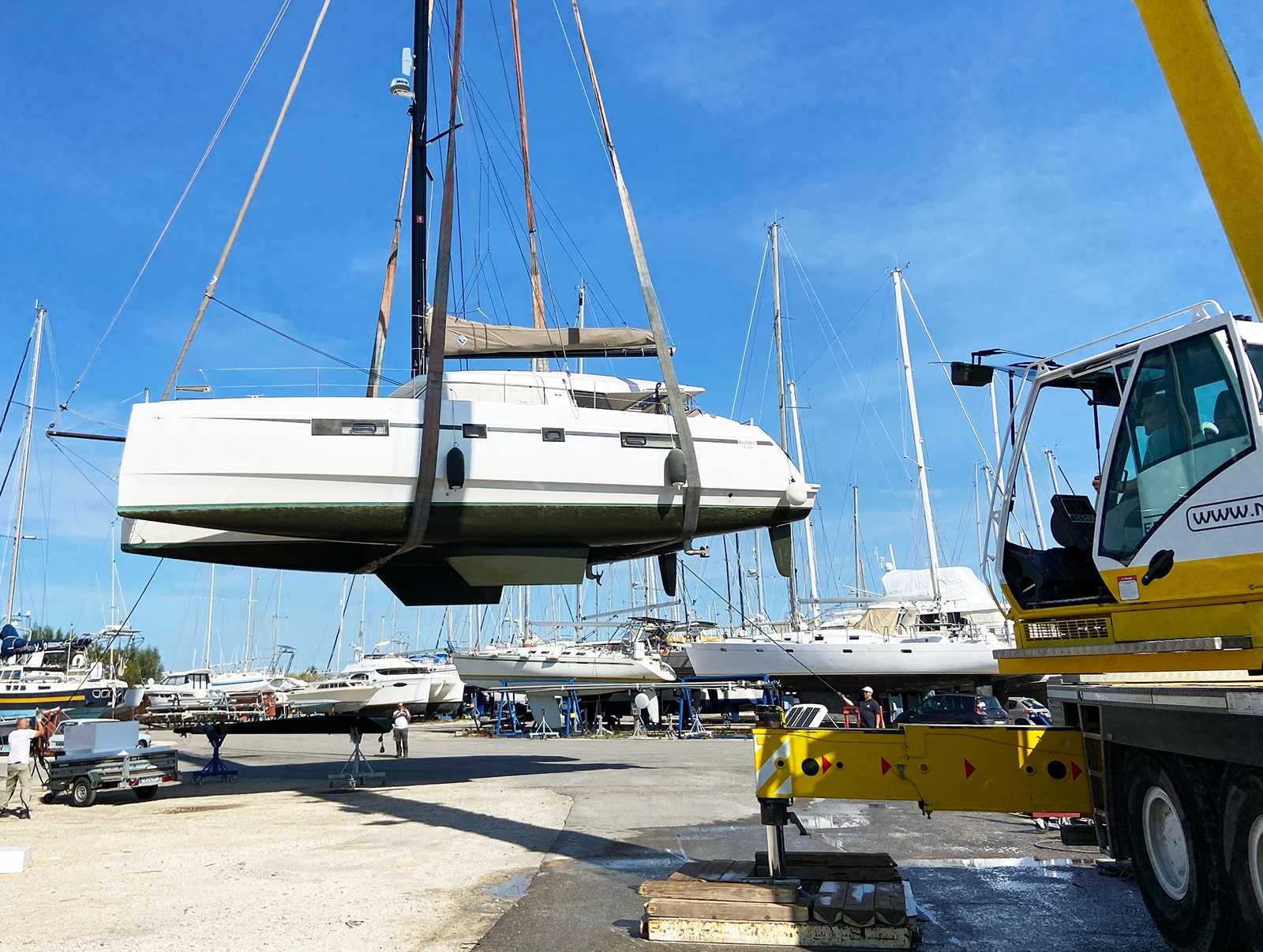 Are you a catamaran owner? You've come to the right place!
Maintenance of the hulls, sails, deck, mast and rigging check, updating of safety equipment, structural work... so many points to check on your catamaran to leave port with complete peace of mind. Our expert teams take care of the maintenance of your boat.
Port Napoleon and Navy Service are equipped with specific modern handling equipment for taking your catamaran out of the water or removing the mast in complete safety.
Your boat is in good hands in a secure, guarded harbour with a fenced-in park under video surveillance 24/7 and access to the harbour controlled by a badge system
IF you would like to sell your boat... Our partner Ancasta Port Napoleon will be delighted to offer their assistance. With our monthly maintenance and cleaning offers, your boat will always be seen in its best light.