Global Nautic, the shipyard serving your motorboat
Choose Global Nautic expertise for your boat
Whether your boat is a motorboat, a sailing boat or a catamaran, our teams are able to offer you the best of their expertise and know-how. Whether it's for maintenance, refit, commissioning of new boats or preparation before or after transport, you will not regret having put your trust in our services.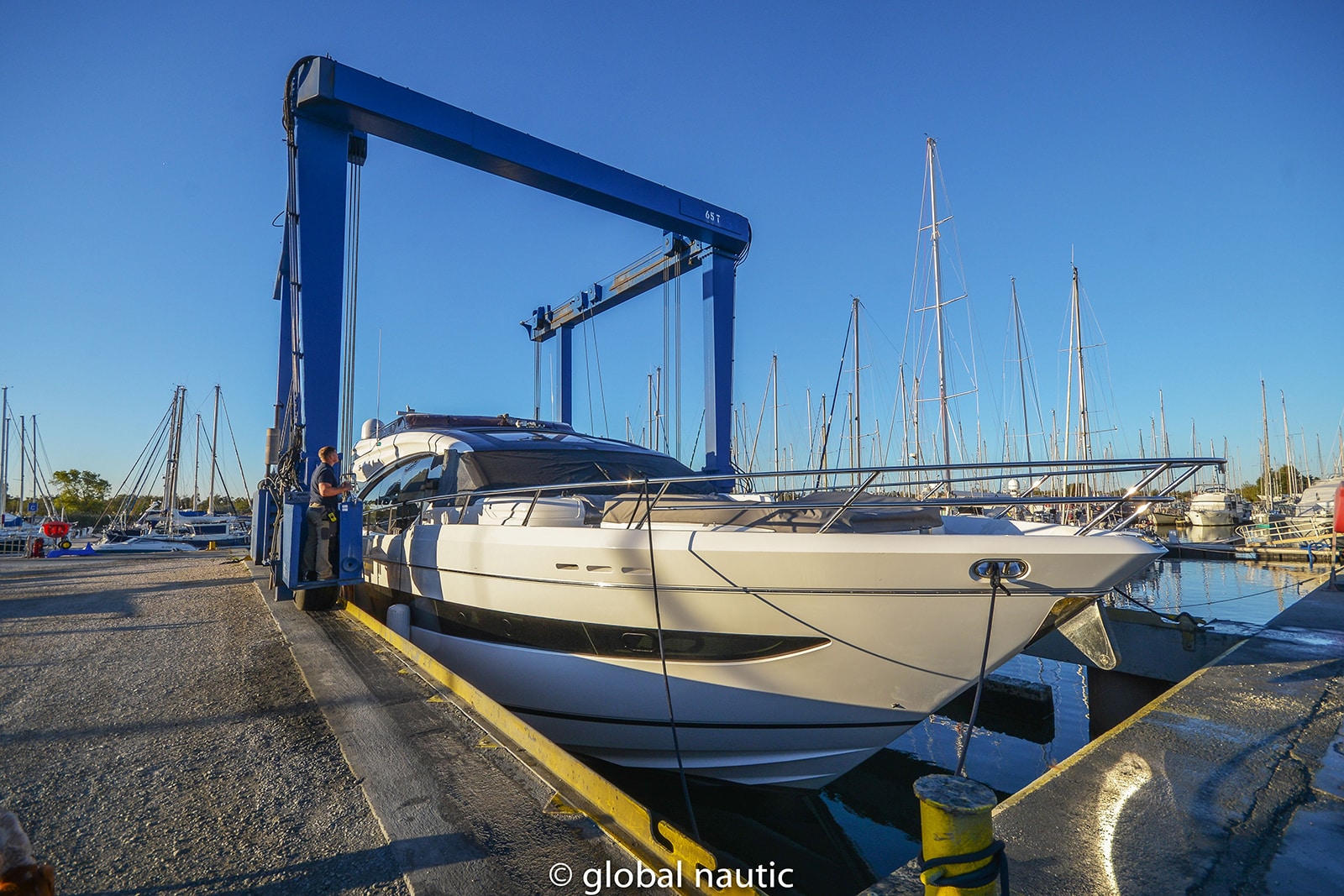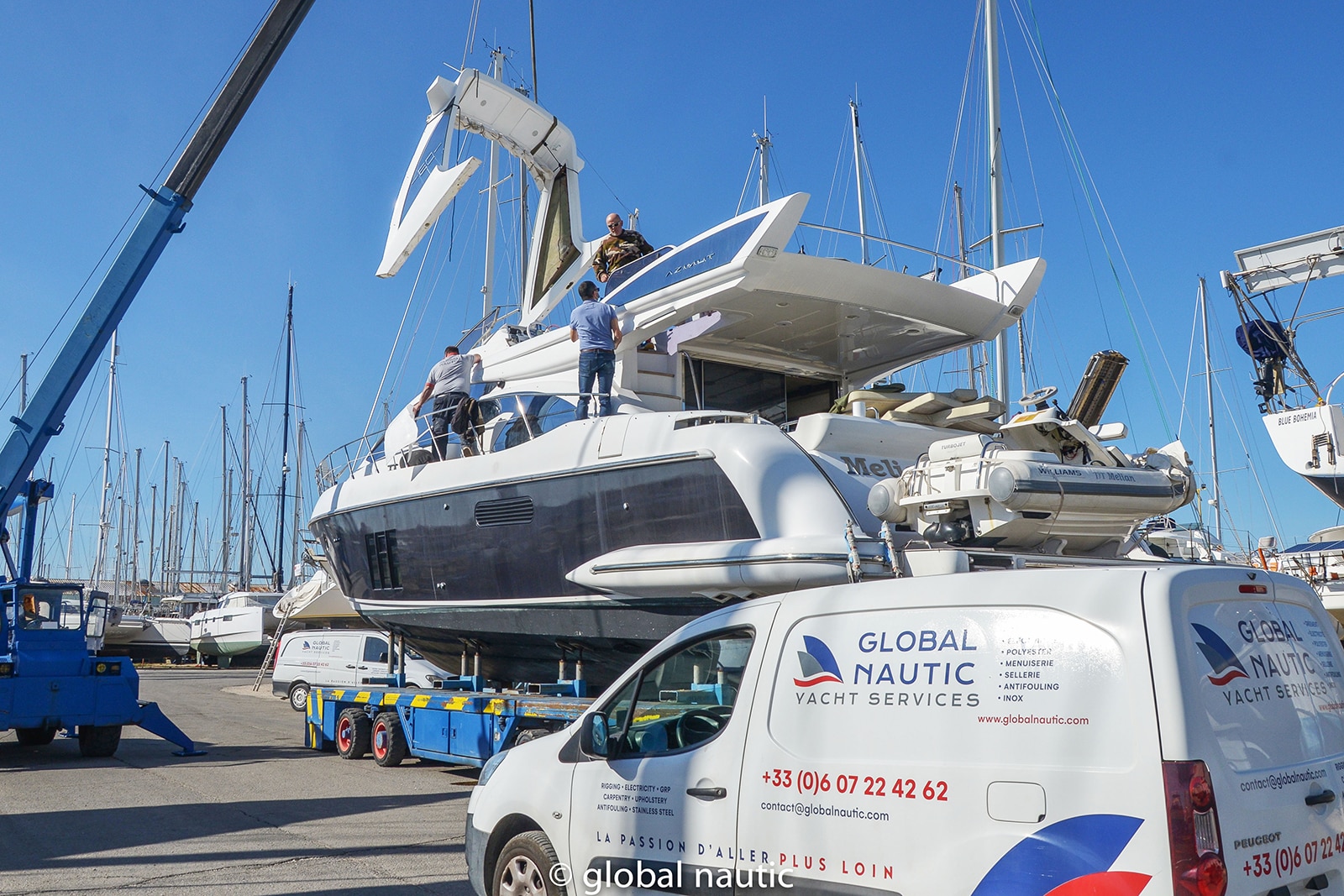 Are you the proud owner of a motorboat?
Trawler or gliding hull? Monohull or multihull? Inboard or outboard engines? We adapt to your equipment and your needs. With us, your motorboat will be in good hands!
Global Nautic's teams can also oversee the preparation of your boat for transport or its reassembly after transport.
At Port Navy Service we can lift your boat, up to 120 tons.
In Port Napoleon we have the option to store your boat in the 30.000 m² hangar
Our partner Atelier Marine Service, official agent, oversees the maintenance of Volvo, Yanmar, Cummins and Suzuki engines with high quality of intervention and diagnosis. A Yamaha agent is also present in the area.
Your boat is in good hands in a secure, guarded harbour with a fenced-in park under video surveillance 24/7 and access to the harbour controlled by a badge system
IF you would like to sell your boat... Our partner Ancasta Port Napoleon will be delighted to offer their assistance. With our monthly maintenance and cleaning offers, your boat will always be seen in its best light.