Global Nautic, the shipyard serving your sailboat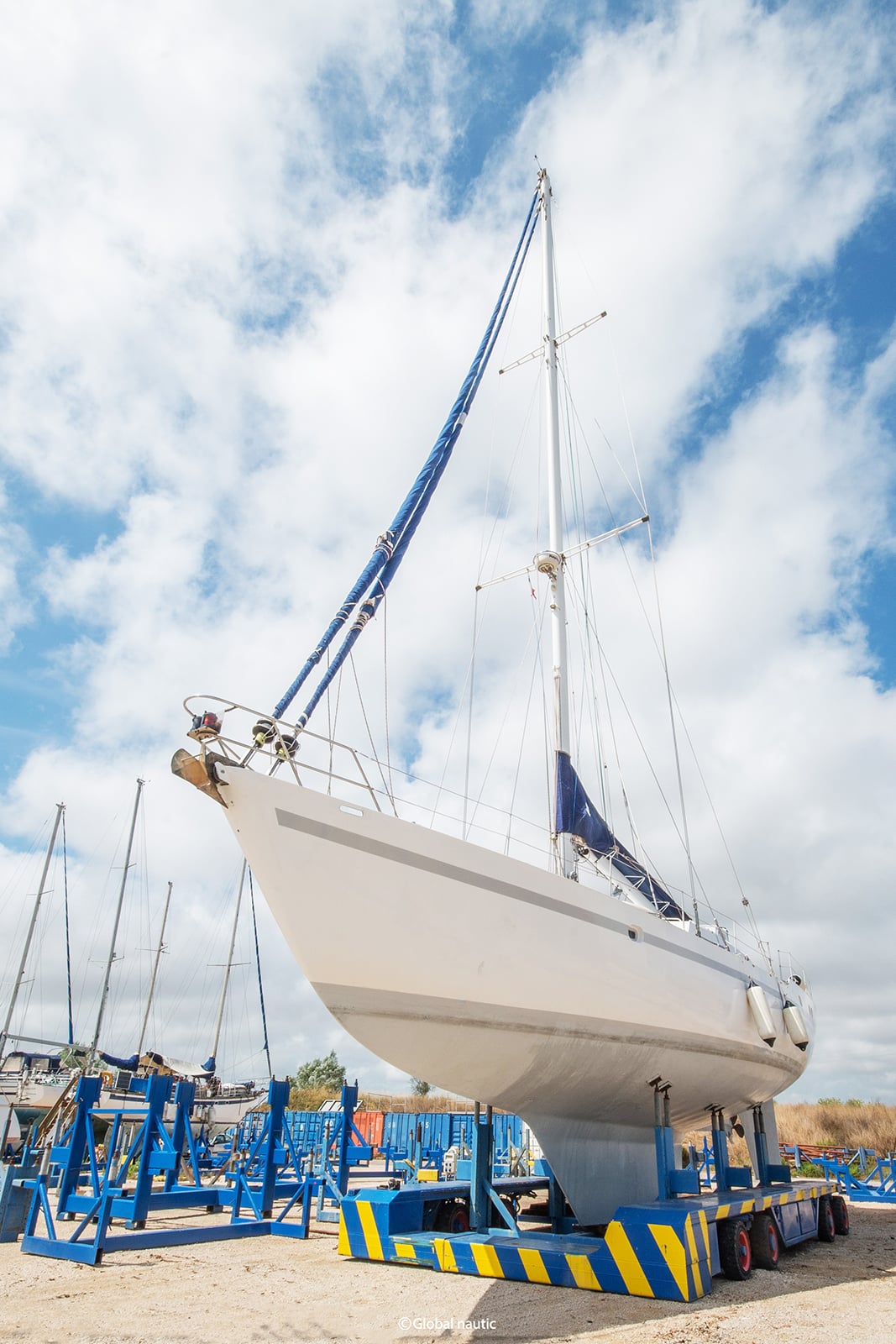 Choose Global Nautic expertise for your boat
Whether your boat is a motorboat, a sailing boat or a catamaran, our teams are able to offer you the best of their expertise and know-how. Whether it's for maintenance, refit, commissioning of new boats or preparation before or after transport, you will not regret having put your trust in our services.
Are you a sailing boat enthusiast?
Cruising, long distance or regatta boats... Port Saint Louis offers you a safe and comfortable technical base. Maintenance and repair of sails, hull, rigging, electronics ... Don't worry, we are here to take care of your boat and offer you solutions that meet your needs.
Port Napoleon and Navy Service are equipped with modern handling equipment for taking your boat out of the water or removing the mast in complete safety. Port Napoleon offers a comfortable indoor parking solution for major refurbishment work.
Global Nautic's teams can also oversee the preparation of your sailing boat for transport or its reassembly after transport.
Many dealers trust us to commission their new boats in the Mediterranean.
Your boat is in good hands in a secure, guarded harbour with a fenced-in park under video surveillance 24/7 and access to the harbour controlled by a badge system
IF you would like to sell your boat... Our partner Ancasta Port Napoleon will be delighted to offer their assistance. With our monthly maintenance and cleaning offers, your boat will always be seen in its best light.