Energy
Energy on board, a crucial element in cruising, is an area that has evolved enormously over recent years: AGM and now lithium batteries, LED lighting, high-performance and affordable solar panels, and very precise management and control systems. Self-sufficiency without the need for an engine or generator is now possible.
Although technologies have evolved, the triptych of production, storage and distribution remains the basis for considering all the possible options.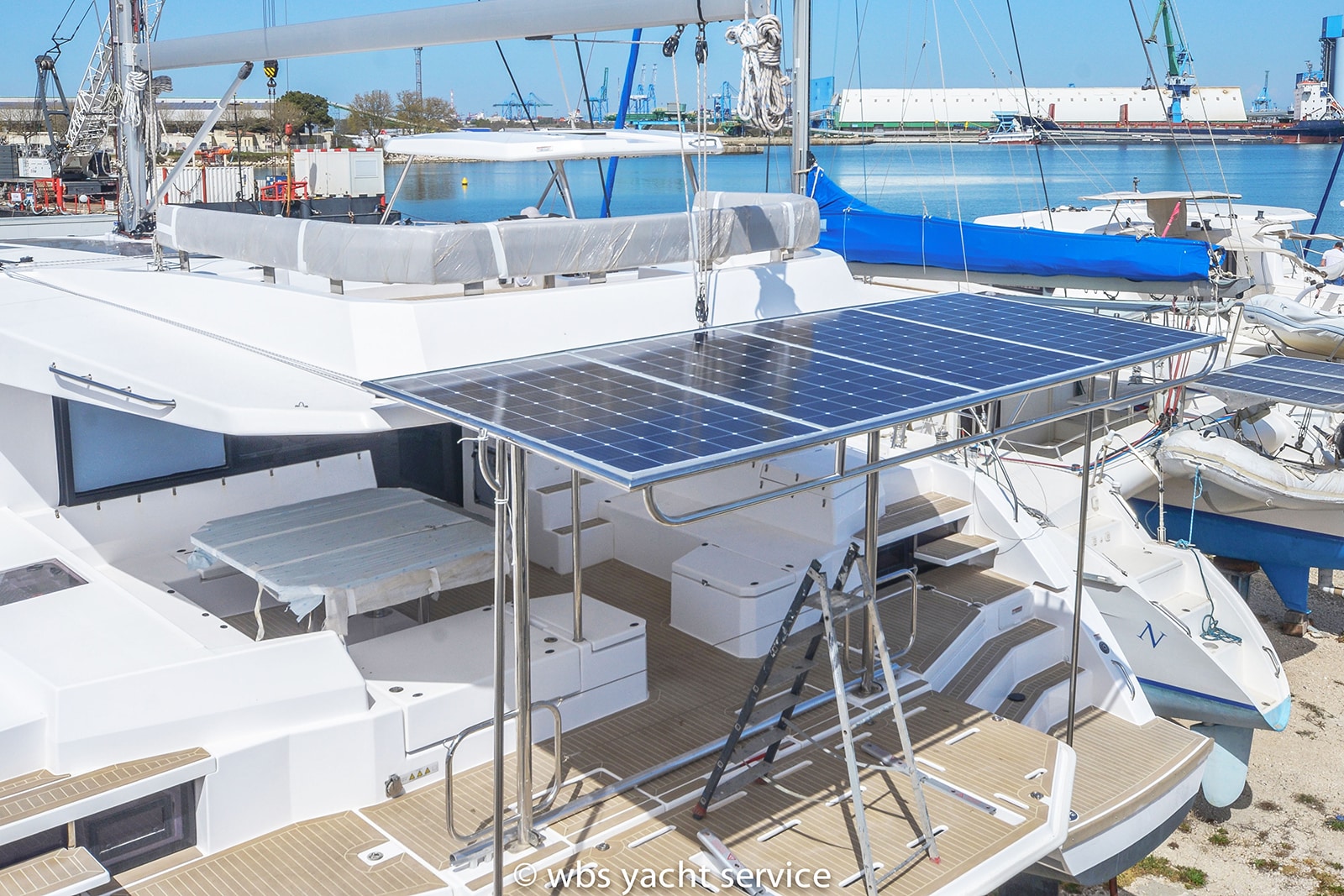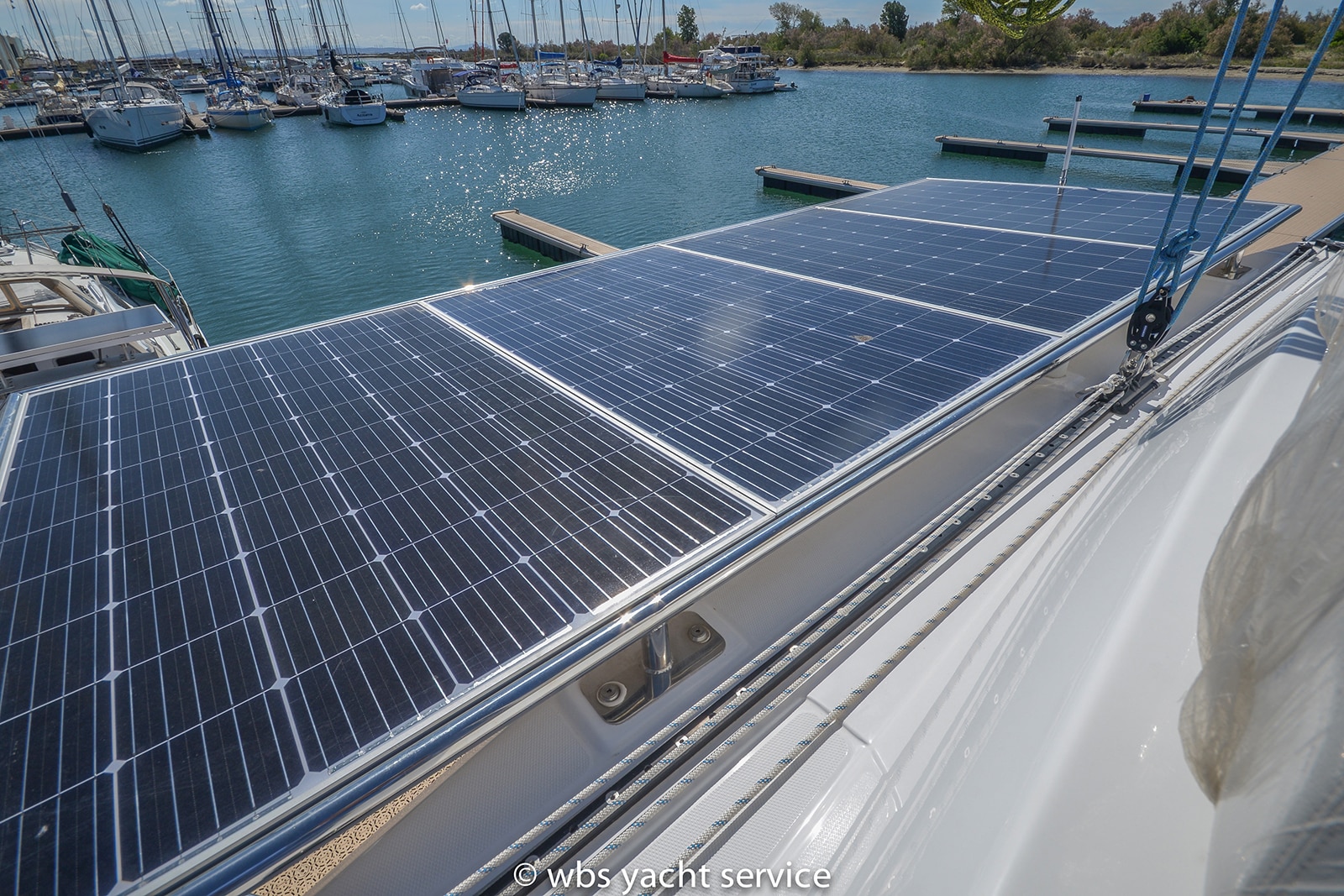 Production
Flexible or rigid solar panels, Watt&Sea hydro-generators, wind turbines, smart chargers and regulators, there are solutions available that aim for energy autonomy.
Our experience and the feedback from our customers will allow us to guide you in your thinking based on your needs, navigation projects, budgets and in particular your philosophy, technical knowledge and your appreciation of new technologies.
The integration of different skills within the group also guarantees the quality of the services we offer: carpenter or laminator for the integration of equipment, boilermaker for the gantry with the solar panels or the wind turbine mast....
Storage
Traditional batteries, AGM or Gel batteries, new Lithium batteries, the price of which is decreasing day by day? What capacity will you need? How do you know exactly how much charge they have so as not to damage them? How do you look after them to make your investment last? These are all questions that every seafarer regularly asks themselves.
Distribution
From experience, we know that most failures are due to poor design or installation: poor distribution, insufficient cable cross-sections, poor connections, unnecessarily complex systems, etc. Quality of implementation makes the difference.