Joinery
Wood is still very much a part of our boats, although composite materials and veneers are replacing traditional solid teak joinery.
A real carpenter, with their knowledge of wood species and experience of yachting, enables us to offer an unequalled finish for both interior and exterior joinery. Their experience and their well-equipped workshop means that they are also able to carry out your plexiglass work.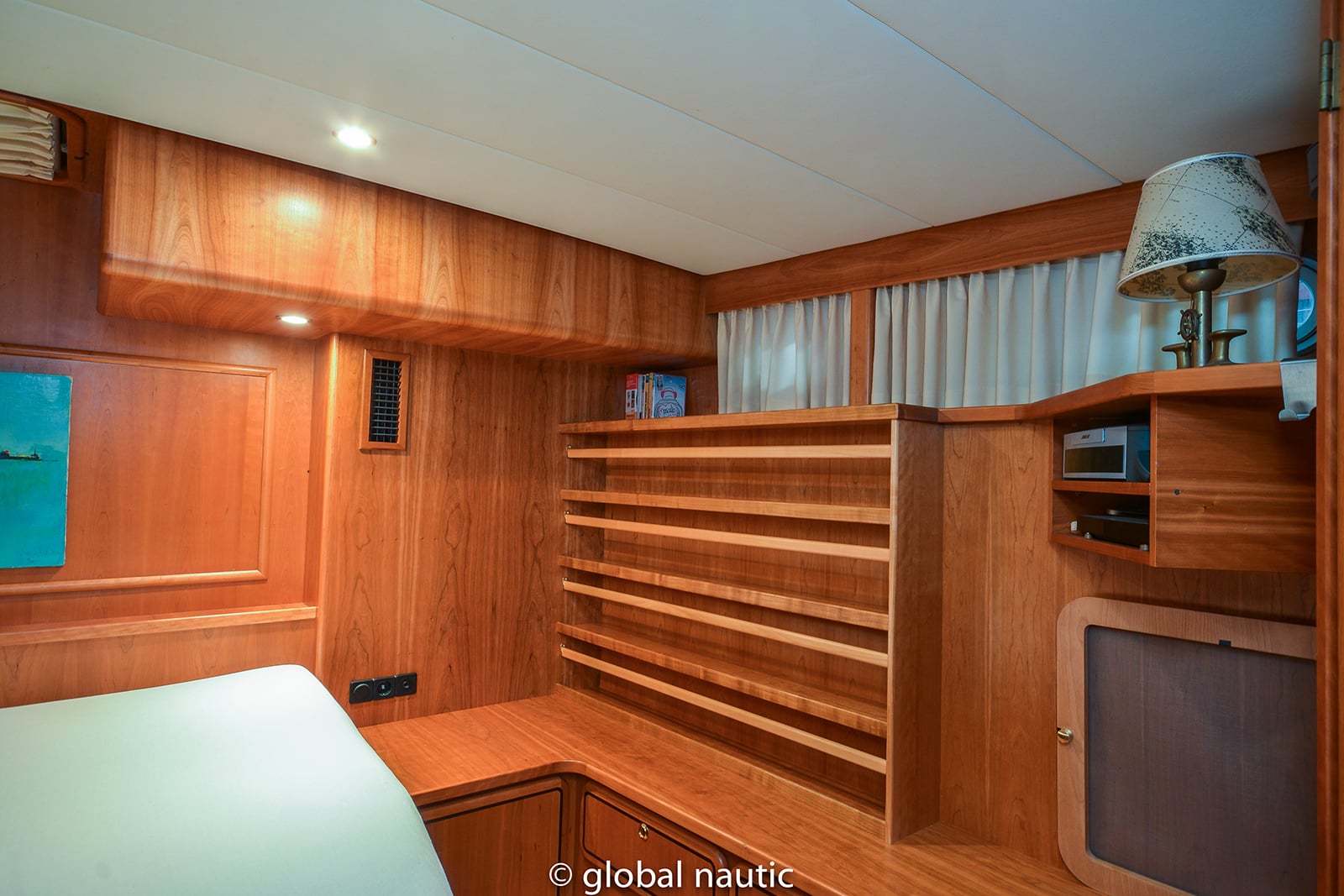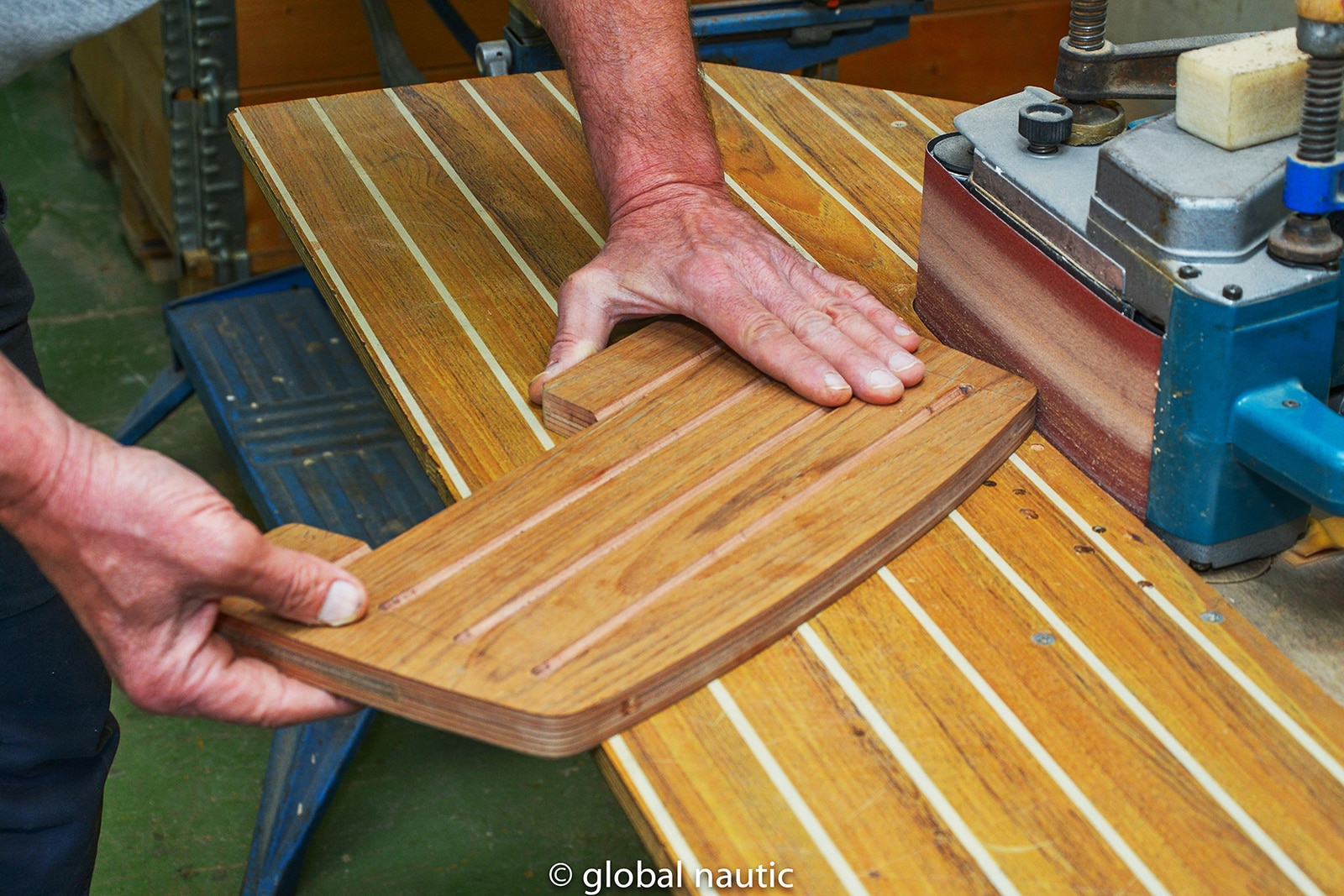 Interior carpentry
Making a new bathroom, modifying the chart table, fitting new equipment, adjusting doors or simply repairing modern veneers with a coloured wax... our carpenter offers you the level of finish you deserve. They regularly work with the electrician to embed electrical fittings or and with the laminator to dismantle the fittings and access the delaminated areas to be repaired.
Exterior carpentry
Teak remains a noble material for our decks and cockpit. Our carpenter can handle all your deck repairs, framing, rubbing strakes, solid wood bowsprit. Our carpenter also manages the replacement of the sikaflex joints on the teak decks.
Plexiglas
Whether it's for a deck hatch, a companionway hatch, a porthole or simply to create a backplate for your new multi-function display at the chart table, our carpenter works with PPMA plexiglass and we have most thicknesses in stock.