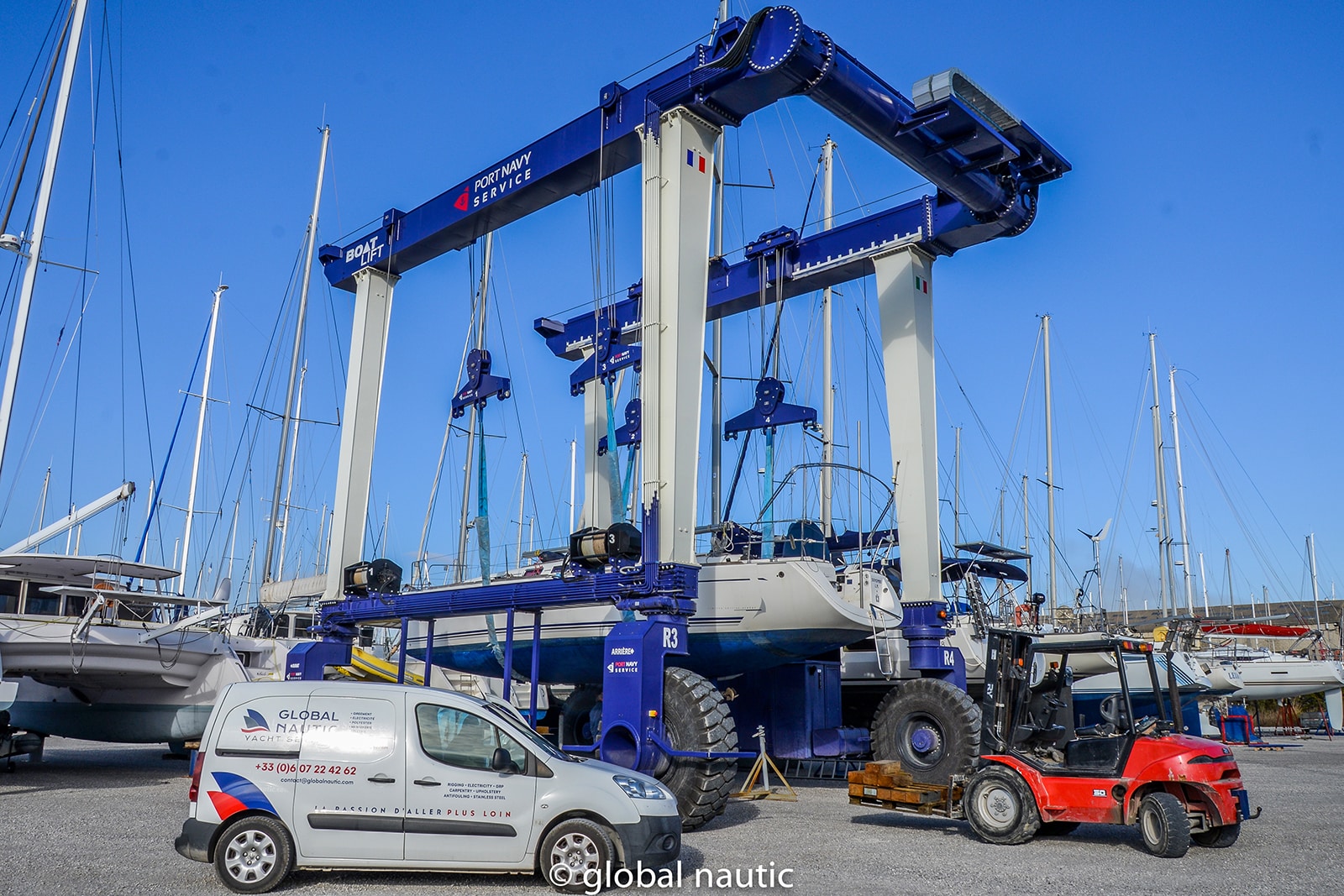 Put your trust in us for all your repairs and maintenance operations!
Maintenance and repair is our core business. Offering boaters high technical quality as well as service and communication has been at the centre of our development.
An expert team at the service of your boat
Do you need repair or maintenance work carried out on your boat?
Our team is made up of about fifteen technicians specialised in the main areas of yachting: hull and deck, antifouling and polish, rigging, energy, electronics, safety, comfort, carpentry, sail making, boiler making, upholstery...
Our close and trusting relationships with all the major parts distributors enable us to supply parts quickly.
Mechanical work is carried out by our partner Atelier Marine Service.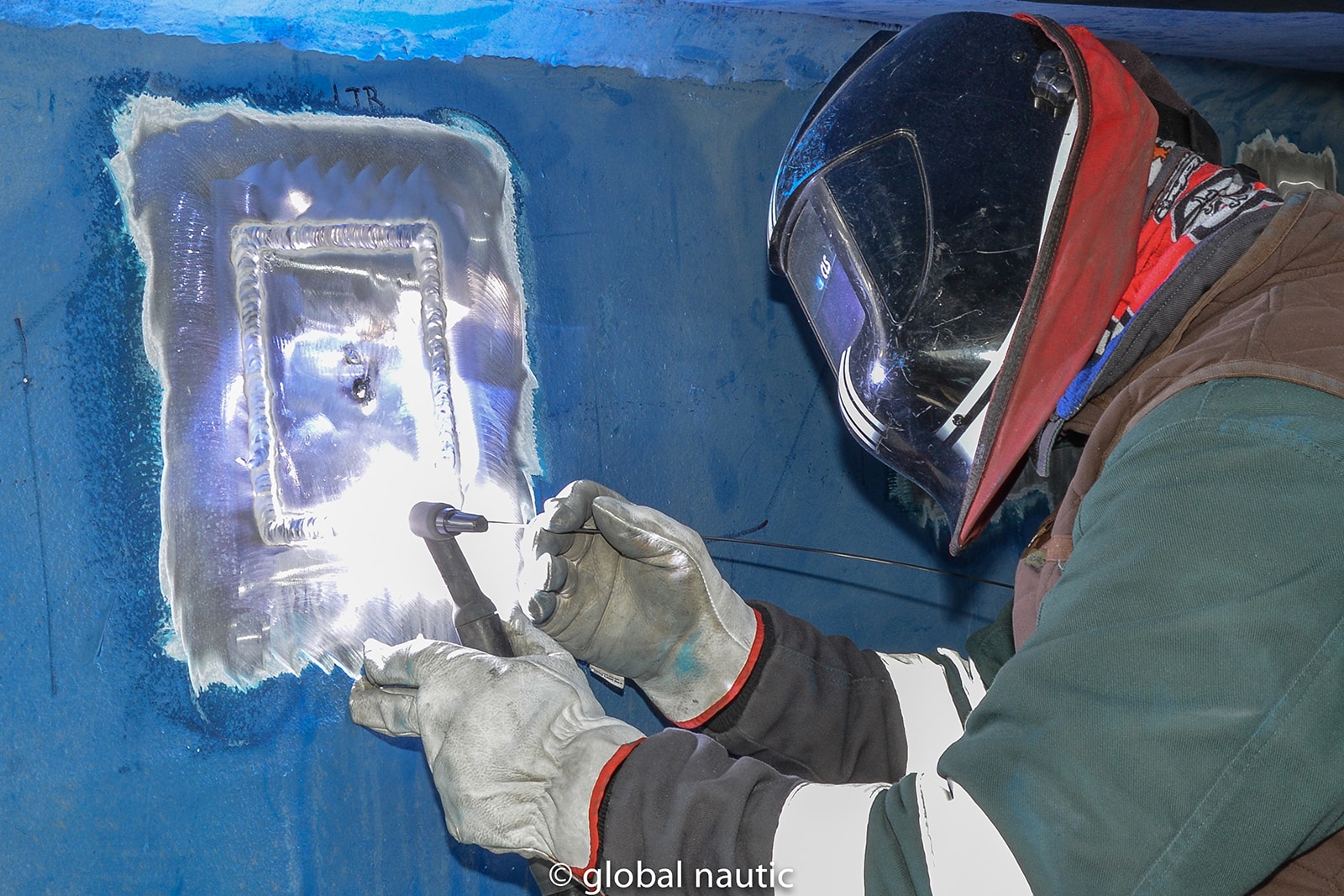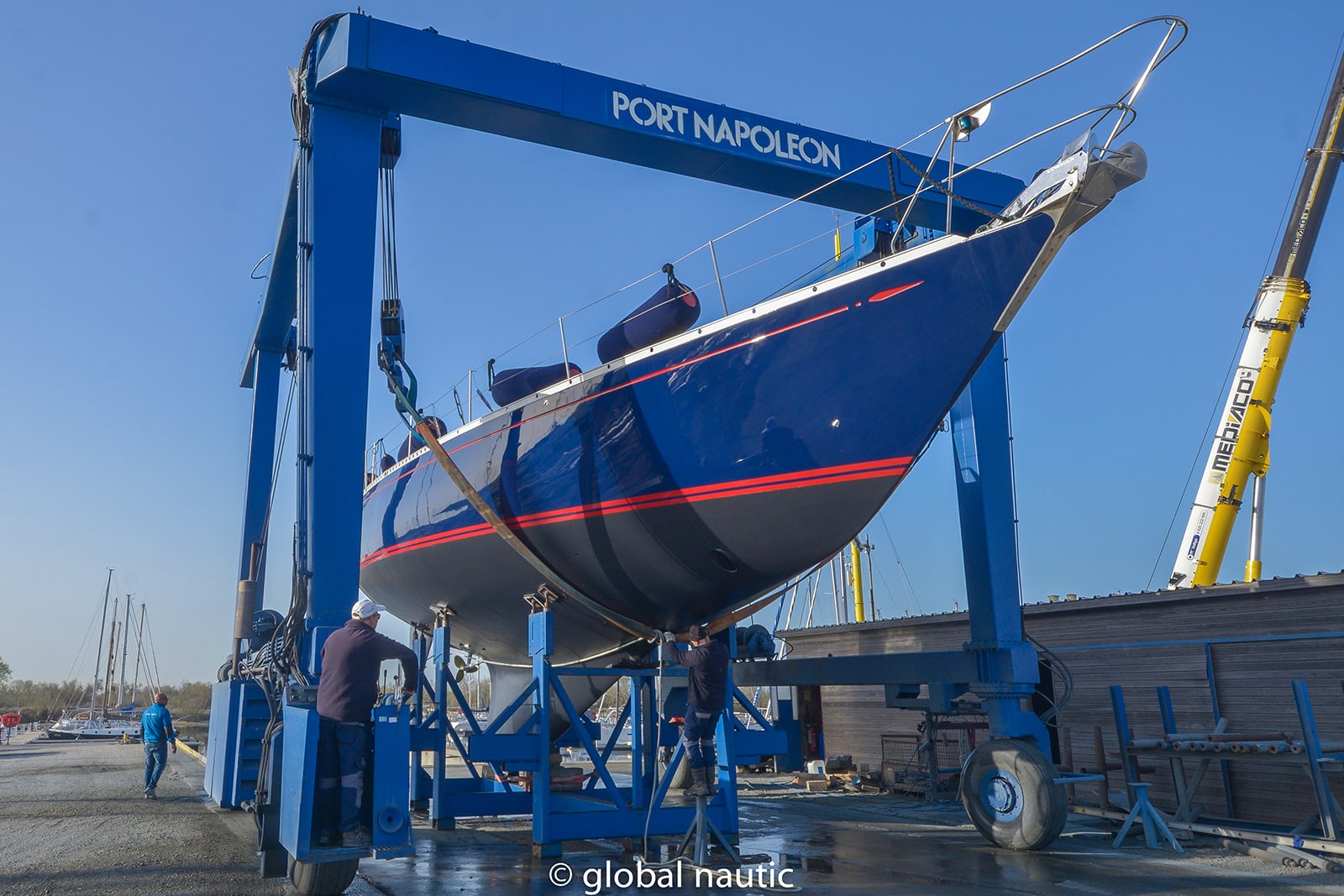 Multiple and modern infrastructures
In order to satisfy your needs in the very best conditions, we offer you multiple parking and handling options.
Our prime location at Navy Service and Port Napoléon allows us to work in the best conditions, whether wet, dry or inside a hangar.
We have at our disposal 50, 65 and 120 tonne Travelifts, 15 to 80 tonne trailers for monohulls and multihulls and a telescopic crane for masts of up to 40 metres, and more.
Extensive handling facilities allow us to step and un-step masts up to 80'.
Do not hesitate to entrust us with the repair and maintenance work on your boat, it's not a decision you'll regret!